Chapter 3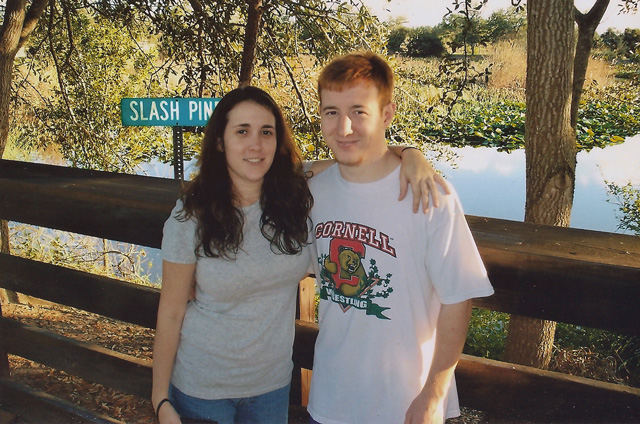 Life moved forward. I was still waiting on a husband. Six months after living in the rented home in Glen Rock, the owner of the home announced that he was putting the house on the market. We needed to get ready to move as soon as he had a seller. Jeffrey and I were not to happy about this although we knew this was a possibility when we started renting.
I didn't have anyone to sign for another rental on my behalf. My credit wasn't good enough to do it on my own. I didn't have the money to move or to pay a security deposit plus the first and last month's rent. "God, I really need for my husband to show up. He really needs to be rich."
One Friday night I went to Waterloo Sue's in Hackensack. A high school football coach that I used to be more than friends with in the days I was not on board with God's way was always there. At least I would have someone to hang out with. It was a small place, so being there on your own wasn't too cool.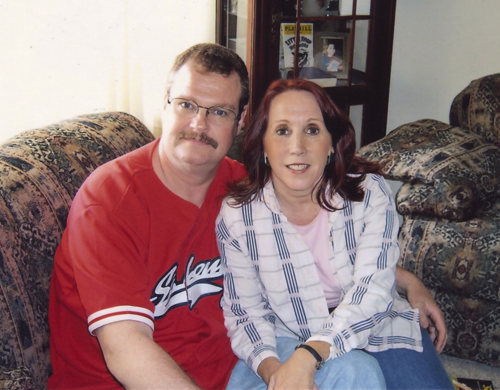 That night was the only night he ever took a nap before going out on a Friday night and did not wake up. I started dancing with a guy about the right size for me But half way into our first dance, he told me he was married and up in New Jersey on business and hanging out with his friends. I didn't think hanging out with your friends when you are married should include dancing with other women, but obviously he did. I was looking for a husband – my own – not someone else's, so that was the end of that.
I sat down and some very tall guy was sitting a stool away. I could tell he was tall even when he was sitting. We were kind of both there. Had no one else to talk to. We were not each other's type. He was very tall. I didn't go out with very tall. I had very short hair at the time. He was not a big fan of very short hair, but we were both there.
We made small talk. He asked me if I wanted to dance. I answered "could we?" referring to our height difference. We did. When we sat down again, I complained of a sore neck. He massaged my neck. He stopped. I told him "you are not dismissed." Hint number one that he should have run, but he didn't.
At the end of the night, I asked him "don't you want my phone number as I wrote it down on a piece of paper and handed it to him. When are you going to call?" Hint number two that he should have run, but he called instead.
I was scheduled to go to a church conference the next weekend so we made plans for the following weekend – my birthday. Could this possibly be God's match for me. Seemed highly unlikely, but God never seems to move in the way I think He is going to. I would eventually find out.
I told him that I was a "born again" virgin and that I was looking for a lifetime not a night. He was 49 and had never been married. Had never really given much thought to marriage although he had dated the same woman for sixteen years. They broke up several months before our meeting.
I told him that if this was a deal breaking to our dating and getting to know each other and finding out,, if we were in fact meant to be together, that I understood. I explained that I NEEDED God's divine favor and intercession. I could not jeopardize that favor. If he walked away, than he wasn't the man for me.
One night we went out dancing at the Crow's Nest a short time after we had met. While we were out on the dance floor, I started dancing wildly with the girl dancing close to us. Everyone cleared the floor, and her and I danced with abandonment. Got a real good cardio workout in.
After I got off the dance floor and rejoined Steve, he first asked if I was sure I liked guys and second what was that all about. I told him I just wanted to see if he had a good sense of humor. I told him he would need it if he decided to hang around with me. He had no idea what I was talking about. Later, he would have a much better understanding. Fasten your shoulder harness, pull the lap bar all the way into lock position, you wouldn't want to fall out when the coaster goes upside down.
Married Again At Last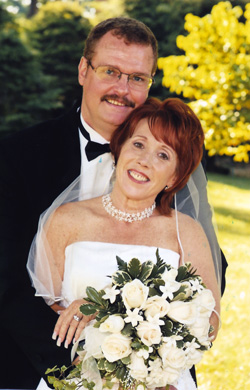 We got married five months after we met. During our pre-marital counseling with Pastor Dan, he asked Steve if he was saved. Did he know Jesus as Lord and Savior? Steve's brother had died of leukemia at the age of thirteen. He had been the handsomest of the boys, the most artistic, the most athletic. Deep down he was still angry at God even after all these years for letting Jimmy die . He said he believed, but he questioned.
Pastor Dan showed him the scriptures. Asked him if he believed he was a sinner. Did he believe he needed a savior? Did he want to accept Jesus as his Savior and live his life for Him? He said yes.
I will tell you this, if Steve had not accepted the Lord before we got married, a wedding would not have taken place. I was living my life for the Lord. This would have been a deal breaker. It turns out that Pastor Dan came to accept the Lord in the exact same situation – after he had proposed to his girlfriend, a believer.
This is why God had sent me to Bethany. It was not a punishment that the door to the Ramsey Church had been shut. God knew this was the way that Steve would come to be a believer.
Steve never invited me to his apartment during our quick courtship. He always said his apartment was a mess and that he liked coming to my place. After we got married, he said he would clean out his apartment and move his stuff over. Okay, whatever.
We pulled up to his apartment building one night so that he could run in and get a car's worth of stuff from his place. I wanted to come up and help. He said no. That made me want to come up even more. I stood by the locked front door, and as soon as another tenant opened the door with their key, I followed that person in.
I made my way up to his apartment. I knew what number it was. I knocked on the door. He answered and tried to keep me from entering. I barreled through under his arm. I looked in the bedroom and the kitchen and the living room. Have you ever seen the show the "Hoarding". I could not believe it. It was as bad, if not, worse than anything they have ever shown on that show. Worse than I had seen in my organizing days. "I married a demented old woman" was all I could say.
Yes, God certainly does have an incredible sense of humor. A hoarder and a professional organizer. The difference is that in my organizing days, my clients thought that I was terrific. Really terrific. Amazing. Really amazing. They had a mess, and they wanted desperately to get rid of the stuff they had accumulated. Hoarders did not want anyone to look at their stuff, touch their stuff, move their stuff, get rid of their stuff, and they usually liked to get more stuff on a regular basis.
Besides the Mutt and Jeff syndrome, the Felix and Oscar syndrome, Steve is as slow as I am fast, and on and on. Yes, we would need God's intervention on a daily basis to make it through for sure.
By the way Steve was not rich, but by necessity he had been very frugal. In fact, he could write his own blog. He had saved just enough over his lifetime to move us into a different rental home in Glen Rock, buy me a wedding ring and have small wedding reception.
And another thing, although we were attending Bethany Church our wedding could not take place there because it was being renovated that summer. So we got married at Annunciation in Oradell. My childhood church. The church where's Gregory's funeral and my mom and dad's was held. The place where Jana and Jeffrey had been baptized. Yes, that was the place our wedding needed to occur, and it did.
We settled into married life and attended Bethany Assembly of God Church together.
A Church On Fire
Bethany started having a special "Build The House" service one Friday night a month. It was a service with no structure, but with a very specific purpose – to have no structure. It was a service of worship and prayer. It was a day set aside once a month to seek miracles, expect miracles, receive miracles and thank God for them. It was a time to seek God's direction and Will. It was a time to ask for healing. It started at 7 PM. It was over when it was over. 9:30 – 10 – 11. When it was over.
As we pressed in on those monthly Friday night services, God pressed back. As we sought miracles, we received them. People who didn't know how to worship with abandonment, learned to worship with abandonment and found out they liked it. If you had a big need, there was a service once a month to seek a big solution. It was important that it only be held once a month. This was not supposed to be an every Friday night kind of thing that would become ordinary or routine. It was meant to be extraordinary, and it was.
The second reason why Bethany became a church of "on fire" worship was that Pastor Don had a big heart for missions. Instead of having a collection once a month for missions, he started a program called "Faith Promise." He called everyone to look at their finances and pray about what God was calling them to pledge to give for the following year. If you were married, you were each to pray and be in agreement. The drive was held in the fall.
People were not asked to give from the income they had coming in. They were to pray about giving from finances they would trust God to provide. For instance, the first year they might pledge $1,000.00 knowing that they would not be able to pay this pledge unless God intervened. So people got on board and made a faith promise. Couples would pray, and God told them the exact same amount. After the first year, testimonies spilled forth. Many had put God to the test, and He came through that test with flying colors.
So the next year, people stepped out further and trusted God for more. Crazy amounts. Amounts that were out of the ordinary. Amounts they felt were not possible. But somehow the money was there. As they saw God move, the more they moved, they believed and trusted in Him more and more and more. As they believed and trusted Him, they loved and worshipped Him more. As they loved and worshipped Him more, greater things happened. I am sure you have all heard the word "a vicious cycle", I don't know if a word exists in the human language to describe this kind of cycle. Except a divine one.
About ten months after we got married, I felt in my spirit that something was blocking our path forward into what God wanted for us. It was just a feeling in my gut. The woman who headed the Women's Ministry was an awesome woman of God and had the gift of really speaking from God's heart when she prayed. I felt she was the woman I should ask to pray over us.
After church I told Steve that I wanted to ask this woman to pray for us. "Whatever" he said. She didn't know either of us too well. She knew that I had been praying for a husband. Everyone knew I had been praying for a husband. I asked if she would pray. I wanted to know if there was something blocking our path. I sensed it. I was seeking Godly counsel. Oh yes, I had learned the purpose of seeking Godly counsel big time.
We held hands in one of the classrooms and bowed our heads and asked God to show up. He was invited. He accepted the invitation. She prayed. She asked Steve about his relationship with his father. He told her it was estranged for what he felt were a lot of good reasons. God had something to say. He told Steve that He was his perfect Heavenly Father. That Steve had to respect his commandment to honor his earthly father in order to receive all the blessings God had in store for him." Steve was moved that God had wanted this communication with him.
So my feeling was correct. We made plans to go see his dad in Lake Hopatcong the following Saturday. God said to reconnect. Steve was going to reconnect. Seeing as we were going to be in Hoptacong, I made plans to visit my friend Mimi. Hopatcong was forty minutes from our home so I didn't find myself over that way often.
The visit with his dad was lovely. Then on to Mimi's for lunch at her beautiful home overlooking the lake. She spoke about her husband's new job in Boca Raton, Florida selling gold coins. I should join his team, she suggested. She more than suggested. I didn't know anything about coins, and I had no desire to live in Florida.
She pressed on and on. You know that kind of discussion when someone is going to convince you that you will love this restaurant, that movie, this flavor of ice cream and won't let go. The virtues of this job and living in Florida were expounded upon. We left unconvinced. The conversation kept gnawing on us both.
Florida?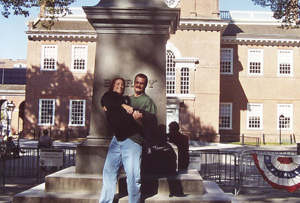 Maybe we should just go and check it out. Maybe we should take a trip down to Boca Raton and see what it is like. I had been to Disney World following my high school graduation, but that was it. It was hot those days at the park. And the hurricanes. Who would want to live there? But we had prayed for God's Divine Will for our lives, and He was driving the car. No, moving to Florida could not possibly be the road trip He was taking us on.
So we did, in fact, go to Florida to check it out. Steve could sell for Mimi's husband, and I could start a little coupon booklet similar to the one that came in our mailbox in Glen Rock. I was selling ads for a company that did high school sports calendars, and Steve was selling ads for a advertising magazine. He had gotten pulled into my world of working on commission and not knowing each week what your income would be. He was not a big fan of checks based on sales. I was used to it.
We spent a week in Florida. After seeing Joe's windowless office in Boca Raton and hearing five people right next to each try to have a loud conversation at the same time on five different phones to five different clients, Steve decided that was not for him. We met printers and prayed for the right one. Steve decided he would rather be part of the coupon booklet than a gold coin salesman. We would ride around together.
We got all our ducks in a row and planned to move over Labor Day weekend. Our first booklets would go to the Delray Beach area. We scheduled a print date for our kick off edition of November 1st.
I went to a Friday night "Build the House" service to pray and seek wisdom for our new venture, which had caught us by surprise. I sought out one of the church elders. He began praying over me. Then he gave me this word "you are supposed to take a anointing from this church to a church in Florida." Okay, that's fine with me. Then he circled me as he made this scooping motion around me to as try to get as much of this invisible "anointing" as he could on me.
I had received confirmation that Florida was the right destination. There is nothing I like more than confirmation that I am heading in the right direction. Traveling the wrong way on a highway always ultimately ends in a terrible collision. I had found that out for sure.
On our last Sunday in Bethany the women's group leader whose prayers had started us on our southward journey came over to us. She was even surprised that we were leaving the church for parts unknown and that we were leaving so quickly. She prayed over us again. And God showed up. He said through her that He was sending us like He sent Abraham to a place we did not know but because of our obedience to his direction, He would always bless us and protect us. We were both happy to hear that.
We could leave in confidence that we were being sent to Florida for a God reason. A second confirmation. Who doesn't like a second similar opinion – especially in matters of life and death. If we were moving to Florida on our own volition, starting a business that was not in God's plan for us, the outcome could go either way. When it is God who is doing the leading, He sends the Holy Spirit out ahead and encamps his angels around you and gives you the power of Jesus and OPENS THE DOORS FOR YOU.
Off To Florida
Labor Day weekend, we headed to Florida with everything we owned in a U-Haul. There was never a time in our separate lives – or in our married life – that either of us gave one second of thought to living in Florida. In fact, I had a friend who has talked about it for twenty years, still talks about, BUT still lives in New Jersey. The entire way we kept looking at each other saying "we are moving to Florida. How did this happen?" We just packed up everything we owned and moved to Florida to start our own business.
As we were ready to get on the road, the weather report talked about a possible hurricane gaining some force and looking like it was headed to south Florida. It was being called Ernesto. "Oh that is just great" Steve commented. "Don't worry I heard this speaker one time who was in a similar situation, and all she did was command the eye of the storm to move." I cheerfully interjected. "So you mean to tell me that you are going to say to this hurricane move and you think it will?" he said as he shook his head. "Yes, of course, the bible says if you ask something, and you don't believe the prayer will be answered, don't even waste your breath asking for it.'
So I commanded the eye of the storm to move. God was sending us to Florida for reasons yet to be known, and He promised us His blessing, protection and provision, so it had to move. And it did. My son Jeffrey, who was accompanying us on the drive and then would fly back to school and go off to college, and my husband just looked at each other. "Nay, the eye of the storm really couldn't have just moved because she said so. There has to be another explanation. Either it just changed direction on its own or God really likes her." They weren't sure which one was the answer, but Hurricane Ernesto was no longer an issue.
Steve was concerned about moving to this place of occasional hurricanes. We haven't had a hurricane in the five years we have lived in Florida. My husband is convinced that is because there is one in permanent residence – Hurricane Carolyn.
Now please understand me, I really don' know why Hurricane Ernesto moved and dissipated when I commanded it to in the name of Jesus. As I type this, many, many people have lost their lives in back to back tornados in the midwest. I am not suggesting that they are not praying hard enough. What I am saying is when we pray we are to pray with unwavering belief, with full authority, with complete confidence that God is on His throne and is listening. That is it. If every prayer that I ever prayed was immediately answered in the affirmative, trust me my life story would be written much differently. But that is what we are to do every time we pray.
Every lawyer worth his salt argues on behalf of his client with full belief that the outcome he is fighting for should, in fact, happen. He asks the jury to find his client innocent in his final remarks. Have you ever known a lawyer to say to the jury "well maybe you should find my client innocent – if you think you want to do that. But if you don't want to do that, that's okay." How long would that lawyer be a lawyer if he approached the Judge and jury with such timidity?"
The bible says "go boldly to the throne of grace." Not whimper and diminish yourself and act like a panhandler standing on the concrete median of Lantana Road and Congress Avenue holding up a sign and looking for spare change. Not asking God in a cowering voice to cure your mother's cancer, help your child do well on her SATs, keep your son safe on the road, move the eye of a hurricane if it was headed for your home. When you pray over life and death issues, see yourself as the lawyer in the $2,000 Armani suit with the full knowledge of the law in your head and a tone of voice that beckons for the jury to set your client free and declare him innocent. Lawyers learn how to do this in law school. We learn how to do it in bible study and in Sunday services.
God's Favor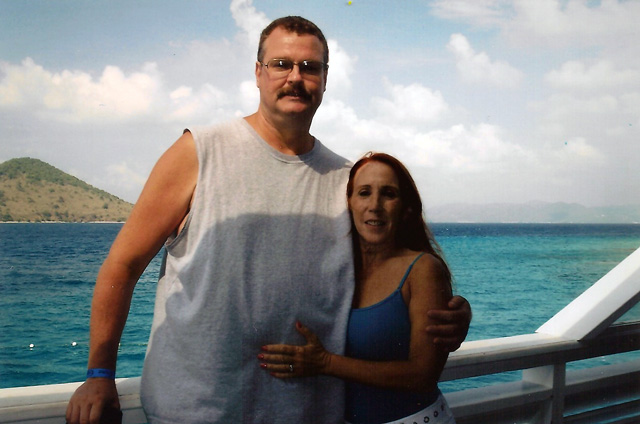 We had God's favor big time as far as our living arrangements. Our budget for renting a home was $2,000.00. Actually, it was $1,500.00, but we couldn't find a place we actually wanted to live in for that price. It had been getting toward the end of our one week stay, and we had to find a rental. A friend of the one person we knew in Florida – Mimi's husband – had heard about a great place with its own private access path to the beach. It was in the beautiful town of Ocean Ridge where rich people live. We did not qualify to live in that kind of town. We laughed when we were told the homeowner wanted $3,000 a month. She would ask her if she would take $2,000.00. The homeowner agreed, much to our surprise. We were headed to Ocean Ridge to live across the street from mansions in a lovely home with a private beach access with the rich people.
God's favor was undeniably at work for us. What is God's favor? It is when you get to rent a house in Ocean Ridge for $2,000. It is praying for a parking space when no parking space is available, and one opens up. It is when it is down to you and two other people for a job that you desperately need and want, and you get it even though if you were the employer you would have picked one of the other candidates. It is negotiating a contract for terms that you never thought would be accepted. It is having your child accepted at his dream school instead of his safety school. How do you get God's favor? You ask for it.
"God, I pray for your favor as I go on this job interview. Please give me your wisdom to say the right words and present myself in the right manner as I want this job desperately. I ask that your favor rest upon me." You might say, that is ridiculous. Well, I will tell you, if you haven't worked in a year, and you are running out of money, you might want to give it a whirl. "God my son is facing a Judge today because he was goin 45 in a 30 and got caught. I really need your favor with the Judge." "God, I am asking that the real estate offer I made to today on behalf of my buyer is accepted by the seller. They need to move quickly and love this home, and I need this commission so bad, and it is a fair offer." "God, my landlord wants to raise my rent. The rent he wants to charge will put me out of business. I am asking for your favor. Please send your holy spirit to speak to my landlord before I meet with him."
Why would you want to live your life without God's favor? Once you know what it is, how to get it and the difference it will make in every aspect of your life, I promise you you will wonder how you lived your life up this point without knowing about it or seeking it. God's favor has rested on the Jewish people from the beginning and His hand has never been removed. How many Canaanites live in your neighborhood?
We were unpacked and prospecting Delray Beach. Now all we had to do was find the church we were supposed to bring the anointing to. We prayed. We visited Lakeside Christian Church in Boynton. We hoped they were on fire like at Bethany. Not the case. We were used to Bethany – yells of Allelluia, banners, dancing, tambourines, clapping. We met with Pastor Miles and his wife, Gayle We told them about our new business. Pastor Miles took $10 out of his wallet and gave it to us. This he said represented seed money that he was investing in our business. He prayed over us and the $10.
Pastor Miles recently passed away. At a memorial gathering, there was testimony after testimony of the impact this pastor had on everyone. The only words any of us could use to even begin to describe him was that "he had a servant's heart." He stood in the parking lot to greet people before service so that they felt welcome before they even hit the doors.
Pastor Miles told us there was freedom in his church. God called me to go up front like so many of us did at Bethany. I was sent to Florida. I wanted to see the kind of worship I had experienced in New Jersey. Each week, I worshipped with abandonment. Most people wondered what was up with me. I could not contain my love and appreciation for the Lord and all He had done for me. The way He had moved in my life amazed me. I was out of the pit. If there was nothing else to cheer for, I would cheer to simply be out of the pit. But there was, in fact, so much to cheer for.
I had received a word years before that God would restore to me all that I had lost. I believed that word, but just couldn't imagine how He would do it. The price of houses in New Jersey were very high. I waited. The way He put all the pieces of the puzzle together was mind boggling. I guess that is why He was God!
Pastor Miles took ill and moved to the mid west. Our new pastor was a wonderful preacher and a great man of God, but he didn't quite know what to make of me. My husband really wanted to change churches, but I believe that God sends you to a church for a reason. It is usually because He wants you to sit under a certain pastor's teaching for a season or for a role He wishes you to play in that church. I told him that we could not leave until we heard from God.
My Prayer Partner
I knew why I had been sent to Lakeside besides to bring the anointing – it was there that I met Valerie. I knew the first Sunday I was there that we were spiritually connected. She had been praying for God to send workers – I had been praying as to what church to attend. She was a prayer warrior. She became my prayer partner. The person to pray with during the times that prays are needed the most.
I had come up with the idea to print a prayer line on the inside back cover of our coupon booklet. She agreed to single-handedly answer the phone calls and pray for those needing it. Our booklets are now mailed to 100,000 people, and she continues to answer the calls for prayers by herself. The prayer line has saved three people from suicide and helped countless people be healed, set free and saved.
Just as there was a important reason for me to come to Lakeside – to meet my prayer partner and create this important prayer line, there was an important reason to stay until it was God's time for us to leave.
One Friday night our dance teacher and advertiser, Sarita and her husband, Bruce came to one of Lakeside's services. Bruce desperately needed healing. He had a fatal auto immune disease that had him in great pain. He had some other issues going on, and he thought more about dying than living. He believed the doctors terminal diagnosis, but Sarita and I and her mother in Arizona – an incredible woman of God who has worked alongside her husband as a missionary most of her life, believed that he was going to be healed in the name of Jesus. Sarita's mom had called me that afternoon. We prayed.
I told her the instructions I had received from God. I was to buy white material, and me and Sarita and Bruce and my friend Jianny who was also coming that evening, were to wear these shawls during the service as we worshipped. Sarita's mom would have her friends throughout the country pray with us at the time of the church service was going to take place in our time zone.
In the Old Testament bible story, God told his followers to play their instruments and not draw their swords, and the Walls of Jericho would come down, and they did. So these kind of instructions are not unchartered territory for God.
That night Bruce received his healing. He had the miracle that he needed. After that, the pastor suggested by phone, e-mail and text that my style of worship was not a good fit for his church. I was released. It was confirmed. No hard feelings at all. No offense taken. I told God I would stay until He said I could move on. He said move on. There was another assignment. People don't understand. Changing churches without hearing that directly from God could have cost Bruce his healing and his life, because this was the place, date and time that his healing had been scheduled.
My son said "mom, no one gets kicked out of two churches. I think you make people uncomfortable." "Jeffrey, I don't think I was put on this earth to make people comfortable" I replied.
So off we went to Bethel Assembly of God at 1450 S. Congress Avenue in Lake Worth where we now attend on Wednesdays at 7pm for bible study and Sundays at 11 am. Before we joined, we told Pastor Mike we were looking for a church with the freedom to truly worship. To worship with abandonment. My husband suggested that I go slow. Give them a little time to get used to me. I told Pastor mikethat it was okay if he was not okay with that. I Only wanted to go where I was wanted.
Pastor Mike shared that he too did not want to come to Florida. Did not ever talk about coming to Florida. He came to Florida, because God said to go. So he went. God spoke the same thing to him, his wife and his daughter while he was in prayer waiting to get confirmation about this big move from rural West Virginia – God wanted to do miracles at Bethel.
I have seen miracles. Sometimes they are instantaneous. Sometimes God gives you instructions that must be followed. Miracles come when you believe they can happen. Miracles come when your voices rise up and touch the heart of God.
Look at the Giants this season. Just an average team with an average season until they saw a win and then another. And the fans and the team got on the same page. The fans wanted to see their team win. The team wanted to win. Everyone did what they were supposed to do – trained to do. Everyone functioned as they were supposed to function. The crowd gave them some umph when they needed some umph. A miracle throw. A miracle catch. A trophy won. What a shame that the same people who can scream and shout at a football game can barely offer the Creator of the universe more than a barely audible amen.
The Most Delicious Brownie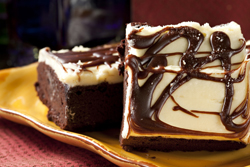 For those of you who really cannot comprehend what I am speaking about when I speak about feeling the presence of God and the difference between worship and WORSHIP let me share this example.
You have a friend, Betty who constantly tells you about the incredible brownies that her grandmother bakes. Betty often invites you to her grandmother's home to taste these delicious brownies. You always refuse her invitation.
You have brownies in your cupboard. Every Sunday you have one. They are unfrosted, fat free and sugar free. They are small,. Three bites, and you are done. You unwrap the cellophane. Quick. Easy. You had a brownie.
Betty continues to ask you to come to grandma's house for her special homemade brownies. "How good could a brownie taste?" you ask. But finally one Sunday, you agree to go.
You walk in the door, and the aroma of fresh baked brownies is in the air. You have never in your life smelled a smell as wonderful as this. It permeates the air. Your nose has never felt as useful as it does in this moment.
And then you sit at the table, and the brownies come out of the oven. They are frosted while they are still warm. They look incredible. They smell incredible. You can almost taste how good they are going to taste by how good they smell. And then you take the first bite.
You can't believe the taste. You have never tasted anything so delicious in your entire life. You never knew a taste like this even existed. Every morsel melts in your mouth. Your tongue is having a party.
"Do you want more?" you are asked. "Yes, please" you answer. "If I had known, if I had understood, if I could have comprehended what you were talking about Betty, I would have been here years ago, but I could not imagine" is all you can say.
Every Sunday you look forward to going to Betty's grandma's house. You can smell the brownies before you even walk in the door. You can taste them before they hit your tongue. The taste never disappoints. You have a couple of those fat free, sugar free, unfrosted cellophane wrapped brownies right in your kitchen cupboard, but they no longer satisfy. Nothing but Grandma's homemade brownies will.
That is the difference between worship and WORSHIP. Between showing up at church and going to church with expectation that you will feel God's presence and feeling that presence fill the church. The difference between sitting in a pew and giving God your heart.
Last week we pressed in. Collectively. Joyfully. Loudly. And God answered us. Ariel stood up and spoke these words direct from the Father.
"I inhabit the praises of my people. I deserve your praise. I tell you at the name of Jesus the demons will flee. At the name of Jesus, the blind will see, the lame will walk and the dead will rise to live again."
That was confirmation to me of everything God had asked me to write about. God did not say: When you kick your drug habit, come to Me. When your credit score improves, come to Me. When you stop mourning, come to Me. When your financial situation improves, come to Me. When you get out of the hospital, come to Me. When you stop watching pornography, come to Me. When you have your act together, come to Me."
He said call on the name of Jesus,and I will help you with all of those things and so much more. That's it. No pre-qualifications. No approval process. No one is rejected. No one is turned away.
Pastor Mike used a great analogy in last Sunday's service. You wouldn't take a bath before you take a bath, would you? It would not make sense to do that.
Come as you are right now. He will get you where you are supposed to be going. Only He can do that. Your brain cannot comprehend God's vastness. It wasn't meant to. If God was small enough for your brain, He wouldn't be big enough for your problems.
So I have said everything I was asked to say. I have said it in truth, in transparency, with my heart, with my soul. Gregory held the baton and passed it to me after his seven week visit. Thirty years later, I begin my race. Everything up to this point was just training. Just preparation. Just a warm up.
I hand you YOUR baton this day. You can take it to bed with you and hold it in your hand and hide under your comforter and continue with your pity party no matter how well deserved that pity party might be, or you can lace your sneakers and get to YOUR starting line and ask God to map out YOUR ROUTE on His GPS. The choice is yours. Don't worry how young you are or how old you are. Don't worry about when you should have done this.
Take your place at your starting line TODAY. NOW. NOT TOMORROW. Tomorrow may be too late because tomorrow is not promised to anyone.
I want to hear the words "Well done, good and faithful servant" at the end of my life. Not "I had so much for you to do if only you could have trusted Me."
I am rooting for you and so is all of heaven!